We've asked, You've Answered. Essay Examples are Here
We used Survais.com to survey your opinions on what content you would like to see next and at 57%, essay examples wins.
We have a total of 16 essays to put up. Each essay was written by hand, and with a 30 minute time frame in mind. Some have specific times noted in them.
You should read the rundown post on GAMSAT Essay preparation here first.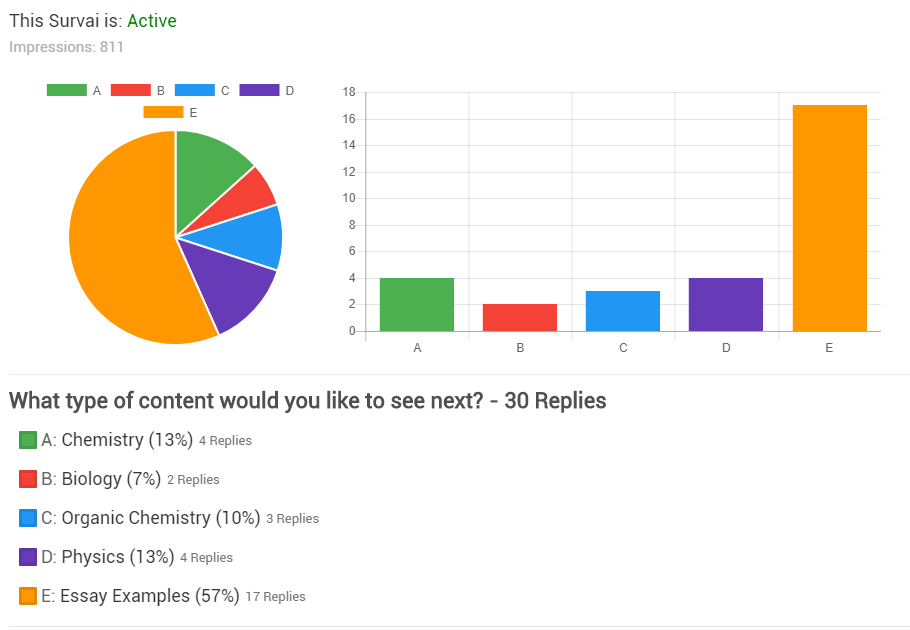 We will leave the Survai up for now and we will be adding more and more essays in the near future.
The following list of essay examples will remain up to date automatically (we've also added a link in the sidebar for the full essay example list):
Essay Examples